Triphammer Arts Inc.
Harvest Lunch at the Barn with jazz pianist John White
Saturday, November 22, 2014 from 11:30 am -2:00 pm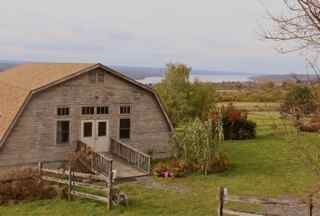 Enjoy a delicious meal of seasonal delights featuring extremely local organic produce from the CRS Growers farm. Meet and mingle with your favorite CRS Barn Studio performers and savor jazz selections from John White. Hear about our plans for the upcoming 25th season at the CRS Barn Studio.
Suggested donation $25 per person
For our first fundraising event we have received a matching gift challenge: gifts will be matched by a generous supporter of Triphammer Arts Inc. up to a total of $2000.
For reservations please contact Steve Stull at director@triphammer.org or 607-257-2043
Please reserve by Monday November 17, 2014
EXTENDED - Please reserve by Wednesday, November 19, 2014
Make checks payable to "Triphammer Arts Inc."
2622 N. Triphammer Road
Ithaca, NY 14850
Or follow the Paypal donation link below
You can help make the upcoming 25th anniversary season at the CRS Barn Studio a success!
CRS Barn Studio, 2622 N. Triphammer Road, Ithaca, NY 14850
607-257-2043
Triphammer Arts Inc. is a registered 501(c)3 non profit organization. Your gift is tax deductible to the extent allowed by law.